Munn Roofing Corp
Commercial & Residential Contractors
The roof is your building's first defense against the elements and key to protecting the entire building. Finding a quality roofing contractor is an important part of any construction project. Here at Munn Roofing Corp we do the job properly and help to maintain its integrity for years to come.
Munn Roofing Corp is a family owned & operated roofing company located in Montgomery County PA. We have over three generations of experience servicing the Philadelphia, Allentown, Bethlehem, Bucks County, Montgomery County, Chester County, Delaware County, Lehigh Valley, New Jersey areas and beyond. We specialize in all aspects of commercial, industrial and residential roofing systems as well as sheet metal fabrication. We provide new construction services, re-roofing and roof maintenance and repairs. We are certified manufacturer installers of Firestone, Carlisle, GAF, Siplast, US Ply, Versico, Atas, Garland, Flex and Certain Teed products. We are a certified women's owned business (WBE) contractor with the US federal government, the state of Pennsylvania, the state of New Jersey and the city of Philadelphia. We pride ourselves on a job well done, great customer satisfaction and outstanding job safety. Our clients receive the best quality work at highly competitive prices.
TESTIMONIALS
what people say about us

We have been working with Munn Roofing Corp for over 10 years and will continue to do so for years to come. They consistently provide quality workmanship and readily accommodate tight installation schedules. Their care and professionalism is why we will continue to recommend them to our clients.

New Construction
Commercial & Residential
New construction projects are an important part of our business.
We strive to build and maintain relationships with general contractors and builders. Munn Roofing Corp provides aggressive pricing and delivers projects on time to fit the needs of our building partners.
Roof Replacements
Commercial & Residential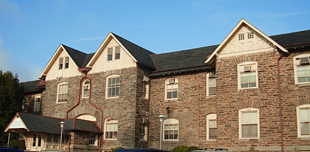 When roof systems meet their serviceable limits they need to be replaced.
During replacement projects we work with the customer to provide the most cost effective, quick and painless job possible. Munn Roofing Corp will take your replacement project from design and construction to completion.
Maintenance & Repair
Protect your roof
Regular maintenance and repairs are the best way to get the most out of your current roofing system.
We have experienced and trained professionals to service all of your roofing needs. Munn Roofing Corp offers services including leak repair, preventative maintenance, roof coatings and roof evaluations. Our current clients include several suburban school districts as well as many corporate clients.